About De La Enzie
Natural & Organic Beauty Care
De La Enzie Essentials is an all-natural plant oil company. We make and sell authentic Jamaican essential oils, fixed oils, butters, mix oils, soaps, candles and their accessories. Consultancy services are also offered to individuals and companies in product formulation and development.
DE LA ENZIE ELLITES
BEST SELLERS
Pimento Berry Essential Oil
Lemongrass Essential Oils
LATEST PROMOTIONS
SPECIALS
Jamaica Me Crazy Fragrance Oil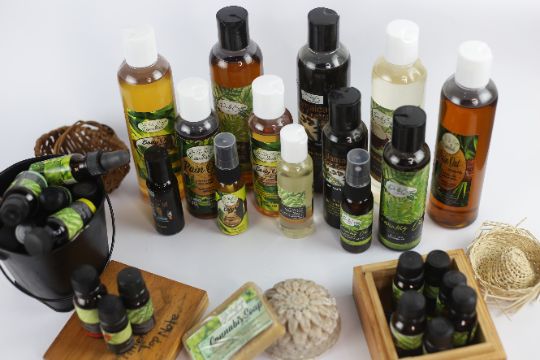 Learn To Make Your Own
We offer consultations for new product development, product revamping and even natural product workshops. 
Our Workshops focuses on utilizing natural herbs to make
Herbal Soaps
Shampoos
Conditioners
Essential Oils
Lotions
Moisturizers
Herbal Hair Oils
...and much more
Shipping
WE DELIVER IN USA, CANADA AND JAMAICA
Contact Us
For general information or inquiries concerning your order or any of our products, please contact us at:
Contact Info
11 Burlington Avenue, Kingston 10 Jamaica, W.I
Powered By Daye Enterprises